If you use the Posterly print network to fulfill your orders, then you will need to supply a valid VAT number if you want to buy tax free from us, otherwise you will be charged 25% VAT if:
You operate inside the EU, and you don't have a VAT number
Your company is located in Denmark
Orders to countries outside the EU are always tax free.
Adding your VAT number
To get 0% VAT for EU orders, you will need to upload a valid VAT number. You can upload your VAT number inside the app in the General section.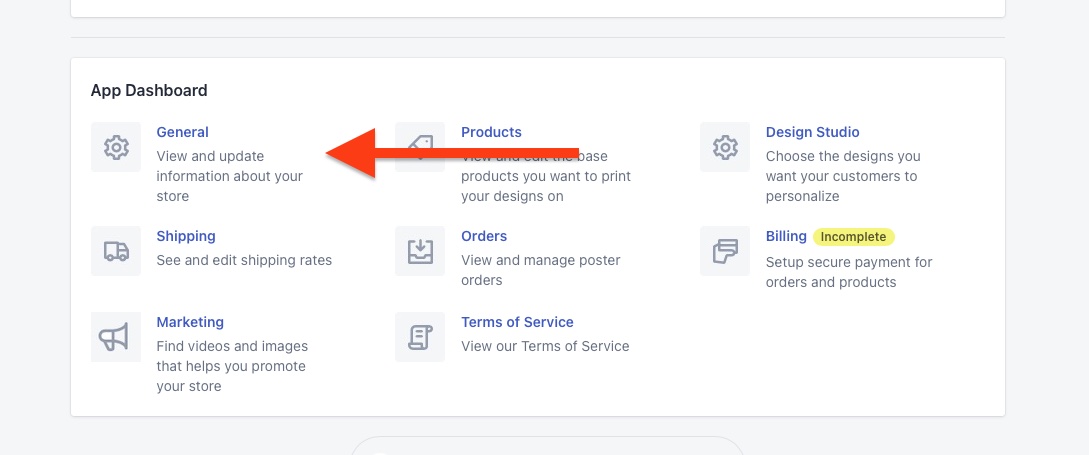 Next up fill in you VAT number into the VAT number field and click the Save button. Then we will automatically fetch your company data.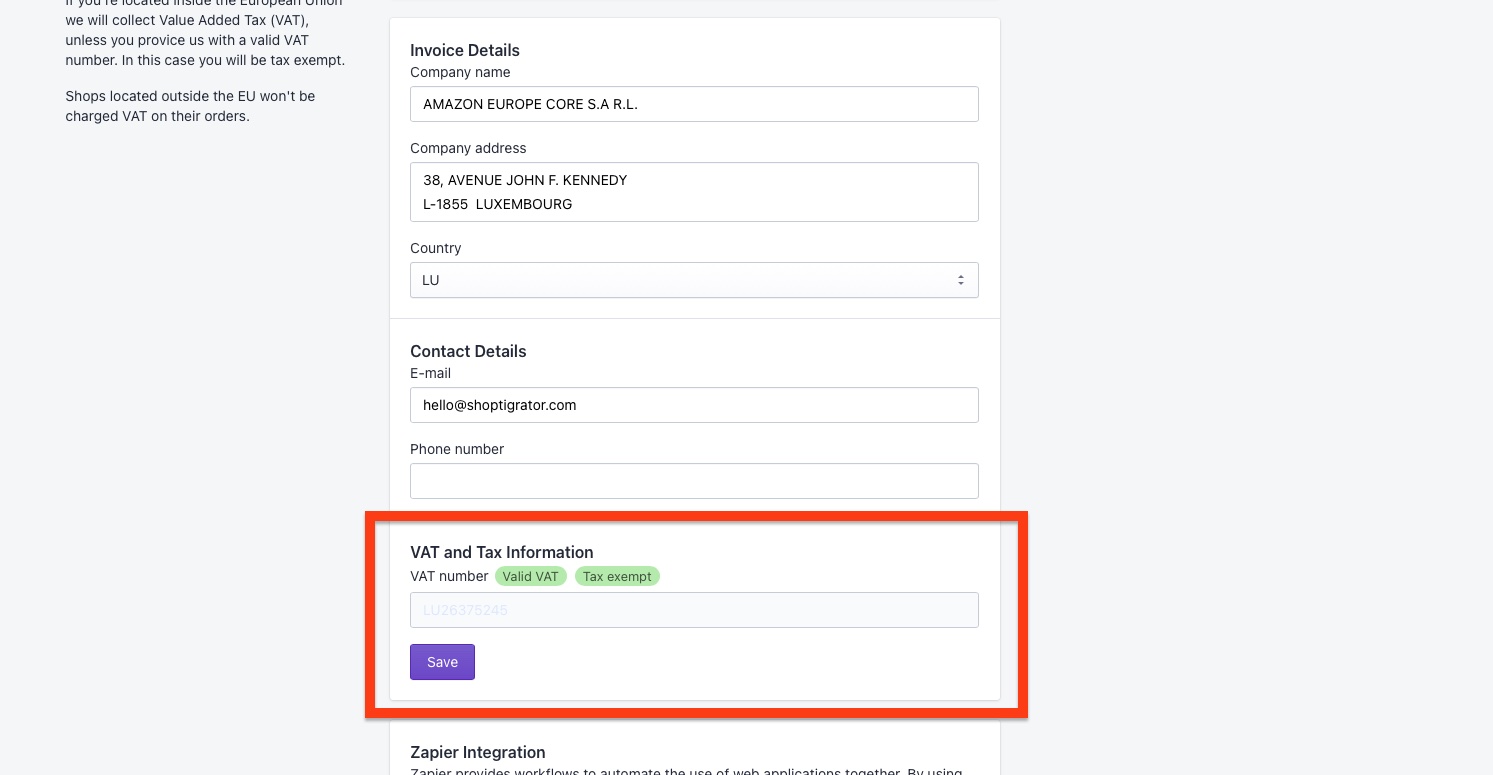 Now you should see a green Tax excempt tag beside your VAT number.